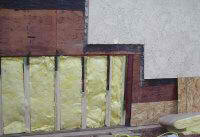 Not too long from now, winter will be a distant memory, and home owners will worry about how to cool their houses and condominiums efficiently and cost effectively.
Where do home owners begin if they want to improve insulation?
You should start with an energy audit.The best person to hire is a contractor who's certified through an organization like the Building Performance Institute. The contractor will go through a house from top to bottom, inside and out, to get information about its insulation – particularly whether it's leaking heat or cold air and where.
How is insulation rated?
By R values, which measures how well insulation resists heat – and cold – traveling through it. The higher the R value, the better its ability to keep homes warm in the winter and cool in the summer, respectively.
What about actual insulation?
Because hot air rises, home owners should start at the top of the house – with the atticif the residence has one. Unless they're handy and can do it themselves, they should have a professional blow in fiberglass; cellulose (recycled newspapers ground up, which is very green); or spray foam, a mix of chemical compounds, but usually not as green an option. The type of insulation should depend in part on where the furnace is located and whether it needs replacement, since that may affect the ductwork. How much insulation is added should be according to R value recommendations.
We are happy to help if you have questions.